Men and Yoga
Posted by author on Apr 24, 2018 in Uncategorized | 0 comments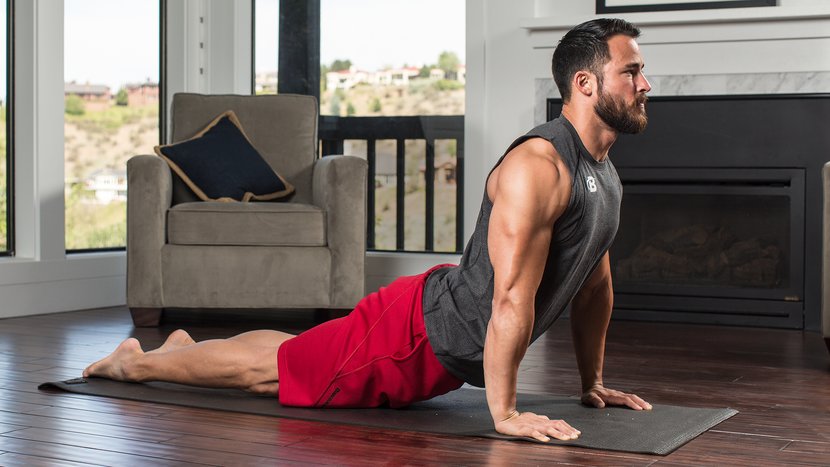 Yoga has a very long list of benefits, both in improving physical and mental health. Now that yoga has entered a more mainstream place in fitness, those benefits are being touted by many people. Men are starting to get the idea that they might see some benefits from a yoga class, and guess what, they totally can. To make your manly first trip to the yoga studio a little easier, here are some idea of what to expect, and ways to come prepared.
Who Will You Find in a Yoga Class
You might have seen a lot of yoga classes in movies and television shows; they show a lot of women who are in great shape, all wearing really tight and revealing clothing. That is only a portion of the type of people that regularly attend yoga classes. You will also find ladies who are working on improving their figure, or they may be large and find yoga gives them more than just a slimmer waist. You might find a fellow dude or even some ladies who are kind of dude-like. The point is, yoga attracts a large audience, and they come from all different walks of life. In your first session, you may feel a little out of place. However, so did everyone else, and you can overcome it.
Beginner classes are going to have an extremely helpful instructor. They are used to having new yogis in their classes and expect to demonstrate and correct even the beginner poses. That is what they are there for, so do not be afraid to ask for help or clarity on the instructions. Check out this 10-minute helpful video by Sean Vigue to get into yoga.
What to Bring and Wear
You will want to check with the studio or gym that is offering the yoga class. Many places have yoga mats available for use, but some don't and you may need to bring your own. For most beginner classes, a yoga mat is going to be the only yoga specific equipment you will need. A water bottle is something else you are going to want to bring, and if you are a sweaty guy a towel might be good too. Yoga is soothing, but it can still get your blood flowing and your body warm. If you are a beginner then you will definitely find this video demonstration useful.
As for apparel, a simple pair of sweatpants and a comfortable tee should be just fine. You will find a range of clothing for yoga, from yoga pants
, well-coordinated, form-fitting outfits to random band tee shirts and loosely fitting slacks.The important part is that you can move easily in what you wear, and
comfort is the king when it comes to many things in the yoga studio.
You may feel like your presence is strange in a yoga class, but that is something that evaporates quickly. Most of it is in your mind, and you can expect pretty much anyone to join a yoga class. Wear something comfortable and you can move freely in, and bring an open mind. You will find that your awkwardness goes away quickly once you get moving. Try it out, get into it, and reap the benefits that yoga can bring you.